You are 53x more likely to appear on page 1 of Google's search results if you have video on your website. –  Forrester Research, January 2009
 This local business marketing tool has been helping small business owners for years. It's the secret your competitors don't want you to know about. Why? Because they know the power of video marketing.
Some Intersting Statistics & Findings to Consider:
According to a recent study by Forrester Research, videos are 53 times more likely to get a first page Google ranking than conventionally optimized webpages!
According to Nielsen, YouTube receives more than 100 million unique visitors and streams more than 6 billion videos monthly, according to Nielsen.
86.5 percent of the total U.S. Internet audience viewed online video in December 2009, according to comScore.
ComScore also reports that users viewed 33.2 billion videos during the month of December 2009, according to comScore
Did you know that YouTube is considered to be the 2nd largest search engine just behind Google? That means that if you are not taking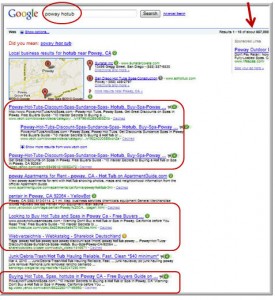 advantage of video marketing, then you are missing out one the most effective lead generation tools imaginable.
We specialize in creating highly optimized videos designed to drive traffic to your business, improve your search engine rankings and increase your sales. Then we distribute it to over 50 of the most popular video, podcasting, social book marking and other Web 2.0 sites.
We've achieved Google page one placement for some clients in less than 6 hours! If you do nothing else new this year, you have GOT TO do video marketing.
Our "Done For You" Video Marketing Services Include:
Video strategy development
Script writing assistance
Creating a 30-90 second slide show video specifically for your target market – you own it forever!
Targeted keyword research – to be sure your video and your business is found
Search engine marketing and video optimization
Competitive research – what are your top competitors doing on the Internet?
Video distribution to the most popular video sharing websites
Putting the video on your website
To learn more, set up a phone consultation or get pricing, please call or e-mail
David Carleton at 858-442-3131
David[at]SpaPoolMarketingSuccess.com